Description
Product Features
#CarbonFiber
Load Capacity: 13.2 lb

Maximum Height: 57.7"

Minimum Height: 13.8"

Folded Length: 13.7"

Leg Sections: 5

Weight: 3.1 lb

Carbon Fiber Legs

Reverse-Folding Tripod Legs

Detachable Monopod Leg

IB0 Ball Head
#Aluminium
8 kg (17.6 lbs) Max. Load Capacity

35 - 147 cm (13.8 - 58") Height Range

1.64 kg (3.6 lbs) Weight

Aluminum Material Construction

151 cm (59.4") Max. Monopod Height

5 Leg Sections
IB0 Triple Action Ballhead
In the Box
#CarbonFiber
Benro FIF19CIB0 Carbon Fiber Transfunctional iFoto Series 1 Tripod Kit

Benro IB0 Triple Action Ball Head

Case
#Aluminium
iFoto Series 1 Tripod (Aluminum)

IB0 Ballhead
Overview
#CarbonFiber
The FIF19CIB0 Carbon Fiber Transfunctional iFoto Series 1 Tripod Kit from Benro is a 5-section tripod with reverse-folding carbon fiber legs that folds down to 13.7". Compact and comfortable to carry for short hikes and even long-distance traveling, this 3.1 lb tripod has a load capacity of 17.6 lb, which is more than suitable to support medium format cameras. The tripod can reach a maximum height of 57.7" for those harder to reach angles or shots, and the legs have three varying angles of 23, 55, and 80, which enables the tripod to go a minimum height of 13.8". 
#Aluminium
They say that the best things come in small packages, and that is definitely the case with the introduction of two Limited Edition iFoto tripod kits.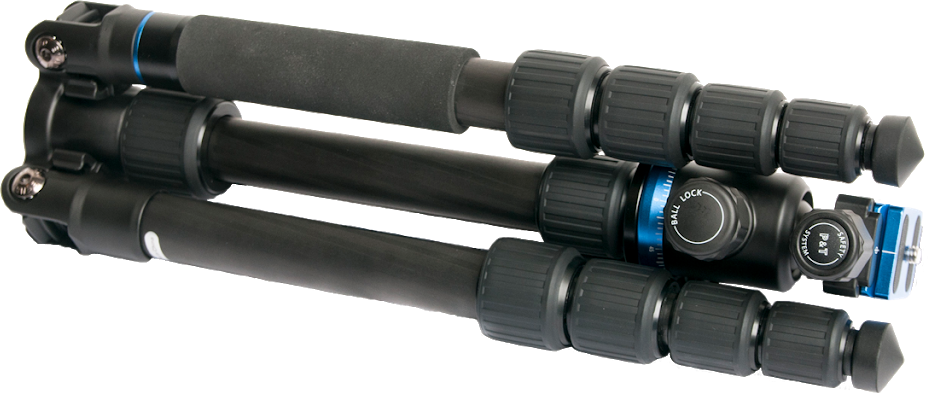 Perfect for photographers who wish to travel with a super compact, yet capable tripod. These iFoto kits feature a detachable leg, which combined with the centre column creates a monopod, making these limited edition tripods the perfect all in one travel combination!
The IFoto is available in two versions – a super lightweight carbon fibre model weighing in at just 1.41kg and a still-fly-weight aluminium version coming in at 1.64kg. Utilising 5 section legs these tripods, including the head fold down to just 36cm long – perfect to pack in your luggage or on your backpack when you head out on your next photographic adventure.
Despite their compact nature both models are capable of supporting up to 8kg of camera equipment, making them suitable for both DSLR and Mirrorless photographers.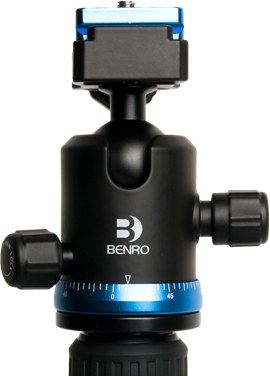 Both kits come supplied with an interchangeable Arca-compatible Benro IB ball head – a triple action head that in addition to the ball lock features a friction control and independent pan lock.   
The legs feature high quality rubber coated twist leg locks for maximum comfort and grip whilst adjusting the tripod height, the leg angles can be adjusted so the tripod can be used at low level and if needed, the centre column can be reversed for 'ground level' photography. In addition, both kits come with a set of spiked feet – all supplied in a high quality carrying case.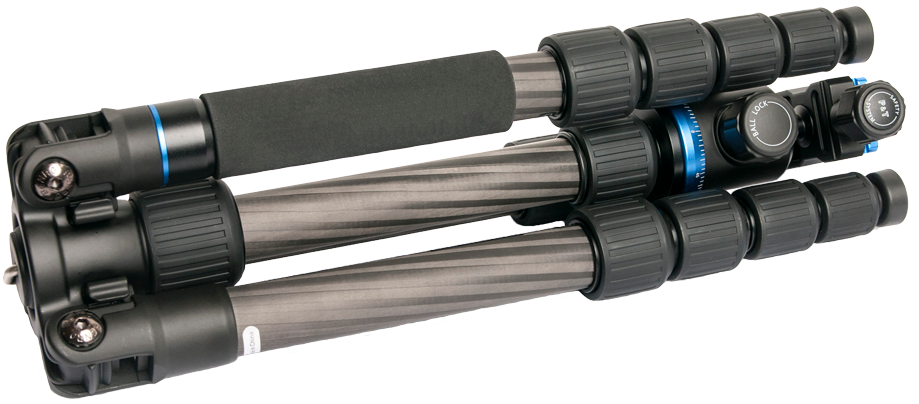 Utilising the technology and features found on our more expensive, award winning Travel Angel tripods, these iFoto kits are sure to prove popular and sell quickly, so to avoid disappointment make sure you buy your new tripod kit quickly.